Appearance is very important when it comes to first impressions. Having a well-designed website plays a significant role in the success of your business. The limitless access to millions of websites online has made people very selective. The majority of users make a research before deciding to make a purchase or "request a quote" from businesses that operate online.
You must think of your website as if they were your sales agent. It should be user-friendly and represent your business as best as it can. That's why you have to give it a beautiful face, and a great body. To put it bluntly, your website should have a beautiful design and remarkable content.
While you might focus on your core activities and strategies to grow your business' performance, you can neglect the fact that your website needs a makeover. Yes, it takes a lot of time and investment, but at some point it's inevitable. Below you can find 7 reasons to consider a new website design for your company:
Better User-Experience
User-experience is the first thing you should think of before launching your website in the first place. It either makes your visitors stay, or leave. With the new updates, tools and plug-ins constantly releasing, your website might need a better navigation to ensure a pleasant UX and enhance engagement.
And achieving this should be your primary goal. You need to know your buyer personas and offer them exactly what they need. If your website is not offering an emotional experience to your leads or potential customers, they might feel like it doesn't align with their intentions and doesn't fulfill their needs
According to Forbes, a well-designed UI and great UX design can increase your conversion rate by 200%. Chances are that users will never return after an unpleasant experience. If your website is facing UX problems, and your brand is losing its authority – it's time for a new design!
Keep in mind the goals and objectives you want to accomplish through your website, and how you want it to resonate with your customers. Make it functional, attractive and avoid unnecessary complexities!
2. Your Current Website is Outdated
Humans are emotionally attached beings that just don't want to let go. Think about that sweater you have in your closet. It's been there for a while waiting for you to wear it. When you bought it, you felt really good wearing it and going out. However, although you don't like it that much anymore, you're not ready to give it away just yet. On the other hand, fashion trends have changed and you don't want to feel outmoded.
The exact same situation might happen with the design of your website. Even though your users don't find it that attractive anymore, you still can't decide for a redesign. You're so attached to your current website so you refuse to recognize its flaws. But this can seriously hurt your business, and people can prefer your competitors over you.
Customers are more likely to choose companies that have a beautiful and well-structured design and are easy to navigate. This way you validate the legitimacy of your brand and give assurance to your customers and prospects that you're up-to-date with the technology and trends.
It's not responsive to all devices

We live in the era of multi-screen culture, and having a website that works properly on all devices is crucial for the future of your business. People search the web through different devices and screen-sizes, so you need to make sure that your website is optimized for mobile. In fact, there were more than 2.3 billion mobile phone users in the world in 2017. According to Statista, the number is expected to exceed the 5 billion mark by 2019.
You never know how your potential buyers are accessing your website, through a desktop or a mobile device. Of course, you want to give them a unique buying journey. They may start the purchasing process while visiting your website through their phone, but decide to complete it on their desktop. What if something goes wrong and the purchasing process fails? It would leave a bitter taste to your prospect and you would lose a customer. And you just can't allow that to happen!
Doesn't match your business & marketing strategy anymore
Together with business development and company growth, your strategies and marketing goals change too. Before deciding to buy a product or request a service, people visit your website to see if they're making a smart investment. It's important that your website resonates with your visitors and prospects.
If the layout, design and overall appearance of your website don't fit with your long-term business objectives, a web design investment is worth it!
Needs Improvements in Web Development
Web development and web design should be aligned; therefore, both of them have significant roles in the functionality of a website. If there are features that don't work properly, users won't be able to complete different processes.
Make sure that featured tools that you use to add different functionalities to your website are not outdated. Otherwise, this could result in a bad experience for your customers, and consequently, a disrepute for your brand.
Occasionally, investment is required to maintain brand authority and increase lead generation. A fresh design could impressively strengthen your presence online.
You want to grow your business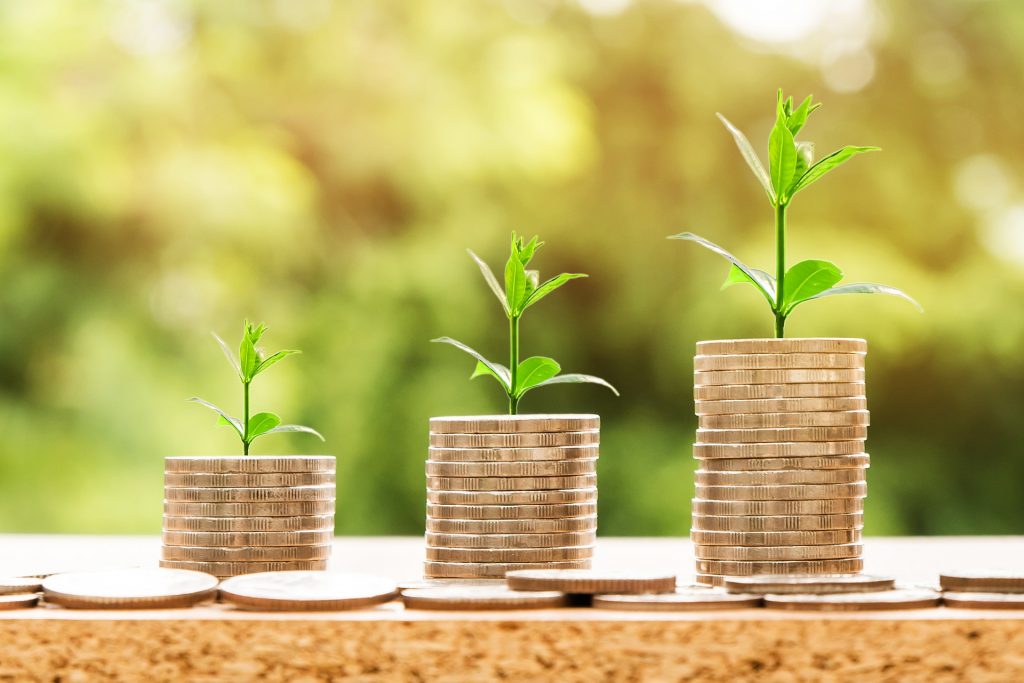 Landing in a poorly designed website is like entering a clumsy and disorganized store. It makes customers lose interest and leave. Every company has two ultimate goals:
satisfy customers
increase profits
To accomplish this, your web design should fit your brand objectives.
Your website is the tool that enables your marketing & sales teams to generate more leads and close them to customers. If it's not doing the trick, it's time to consider a redesign!
For the fun of it
Giving your website a brand new look would be an exciting process. You go through all the website content and check if it still speaks an effective language to your audience, and develop strategies that will meet your long-term needs. Moreover, you'll be able to improve your brand identity and establish a new online presence.